| | |
| --- | --- |
| Swedish Teatermuseum and library | 03/2009 |
The available works come from collections started in 1922 by Agne Beijer. As a foundation dedicated to broaden historical knowledge of the theatrical arts, the Museum contributes to enrich the collections of objects, photographs and graphic material, archival documents and literature devoted to the historical elucidation of these arts.
Exhibitions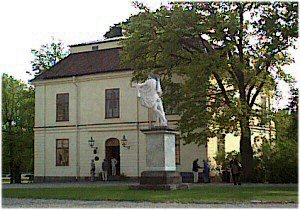 Duke Carl's Pavilion is located in front of the Theatre.
A visit in Duke Carl's Pavilion forms an appropriate introduction to a guided tour of the Slottsteater. Temporary exhibitions and a film showing the theatre stage machinery in action are proposed together with a museum shop.
The Pavilion can be visited from 10:00 A.M. to 5:00 P.M. from May to August and from 12:00 A.M. to 4:00 P.M. in September.
The library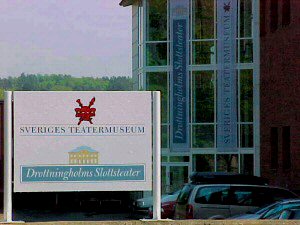 With its approximately 70,000 volumes, the library in Nacka is one of the largest specialist libraries in Europe for literature on theatre history, theory and drama.
The library is opened not only to professional researchers, but also to the general public.
The Library is located at: Kvarnholmsvägen 56, Gäddviken, Nacka
The library is open: Tuesday-Thursday: 12.00-16.30
Tel: 46 (0)8 556 931 20. E-mail: info@teatermuseet.se
Travel directions: Bus 402 from Slussen (10 minutes).
The postal address is: Kvarnholmsvägen 56, Box 15417, SE-104 65 Stockholm, Sweden.
You may also find informations on the website of Swedish Teatermuseum.