| | |
| --- | --- |
| Desprez research programme | 10/2006 |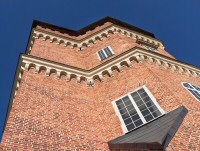 By adopting Gustave III's French architect patronimic Louis-Jean Desprez, the Académie Desprez proposes to revive the favoured links that used to bind France and Drottningholms Slottsteater at that time.
The Desprez Programme is dedicated to the work of Desprez in Sweden, including his three major contributions: architecture, sets & costumes design and decorative arts.
Projects led within the Desprez programme
Season 2004
"DE WAILLY" Travel Grant
Theme: Theatre Architecture in France
Project: Writing of a synthesis article,
Theatre Architecture in France by the time of Desprez
Helena Lindroth
Season 2003
"LIMNELL" Travel Grant
Project: Reconstitution of a Desprez' Set Element
Caroline Constantin
Season 2002
"BIBIENA" Travel Grant
Project: Italian Influence and Original Sets of the Sveriges Teatermuseum
Rémy-Michel Trotier
Season 2001
"BRUNETTI" Study Grant
Project: Voltaire & Desprez
Philippe Rolland
Season 2000
"PIPER" Study Grant
Project : A documentary work based on the work of Desprez at Haga
& the photographic work of Kristofer Thessman
Henk Elderhorst

To get to know more, discover the pages upon Louis-Jean Desprez.